About Our Veterinary Clinic
Colonial Veterinary Clinic was started as a dog and cat hospital by Dr. Kermit Walter in 1973. Upon Dr. Walter's retirement In 2004, the practice was purchased by Dr. Robert Hott, a 1984 graduate of the University of Illinois. After a complete remodeling, we opened up "Colonial Veterinary Clinic 2.0". We eventually outgrew our little "house clinic" and purchased a commercial building at 1115 S. Main St., just down the street from our former facility. After another complete remodeling, we opened it in April 2016.
Our office is located in Plymouth, but we serve clients from Northville, Livonia, Canton, Westland, and the surrounding area.
If you have any questions about our clinic, stop by for a visit! A helpful staff member will be happy to give you a tour and tell you more.
Now Offering In-Person Appointments
We are so excited to let you know that our clinic is open for in-person appointments. We will continue to offer the option of curbside appointments for the foreseeable future. Prior to your appointment, you will receive a questionnaire electronically which will allow us to streamline your visit. Please complete the questionnaire at least 24 hours ahead of your appointment. Technician appointments will continue to be curbside. Thank you for your business and entrusting us with your furry family members. We appreciate all of you so much. Please don't hesitate to contact us at (734) 459-1600 if you have any other questions or concerns.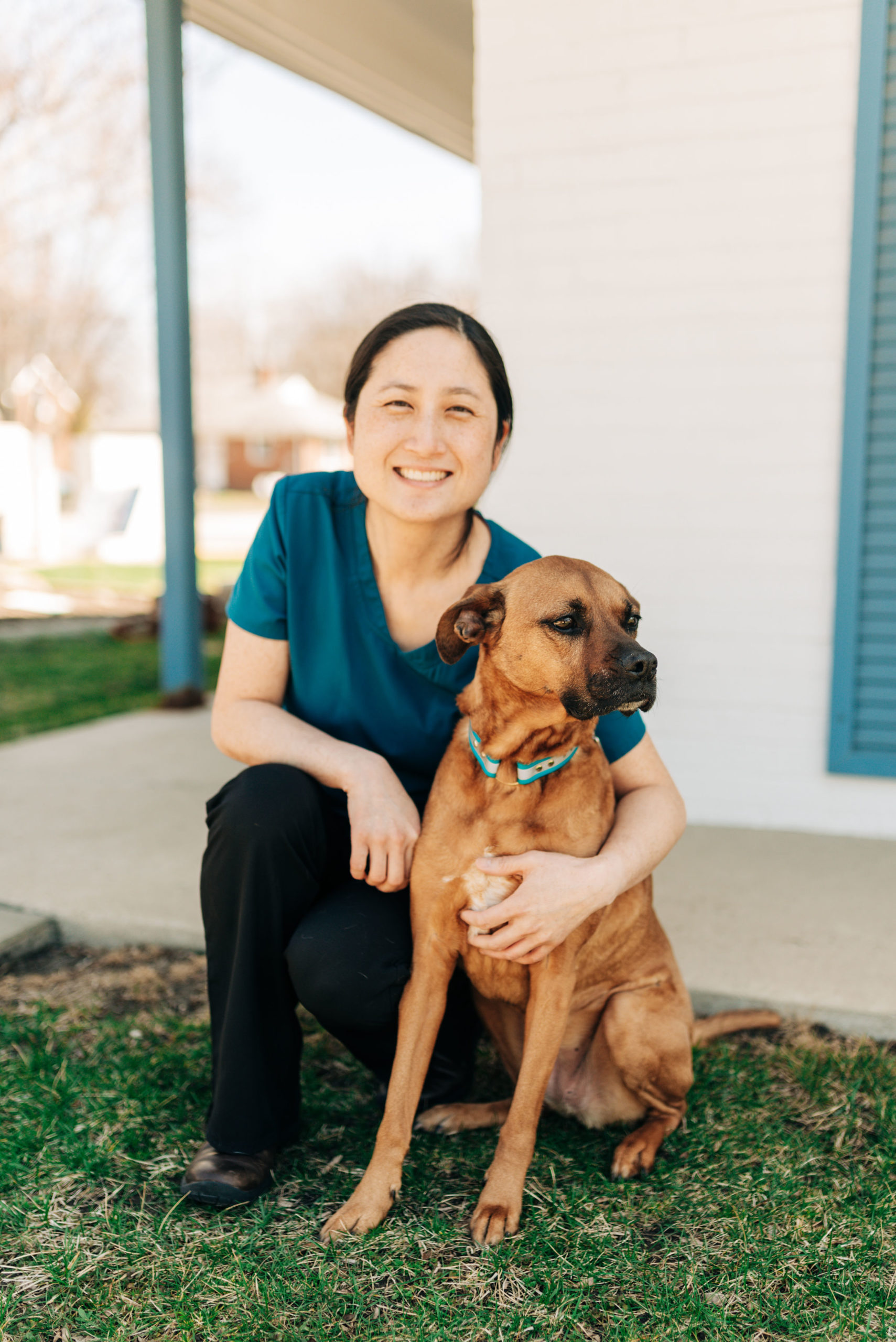 Dr. Eunice Low
Veterinarian/Managing Partner
Dr. Low is a 2012 graduate of the College of Veterinary Medicine at Michigan State University. She and her husband have 2 dogs, 1 tortoise, 2 fish tanks, 3 rabbits, and 2 daughters ages 5 and 8. As you can guess, they keep themselves pretty busy at home. In her spare time, she loves to read and has recently picked up the bass. She also loves to spend time with her family camping, traveling, rock climbing, etc. She went into the veterinary field because she loves being able to help care for pets and their families every single day at work. Our pets give us so much unconditional love and she does her best to make sure their health is taken care of so they can spend more time loving their families.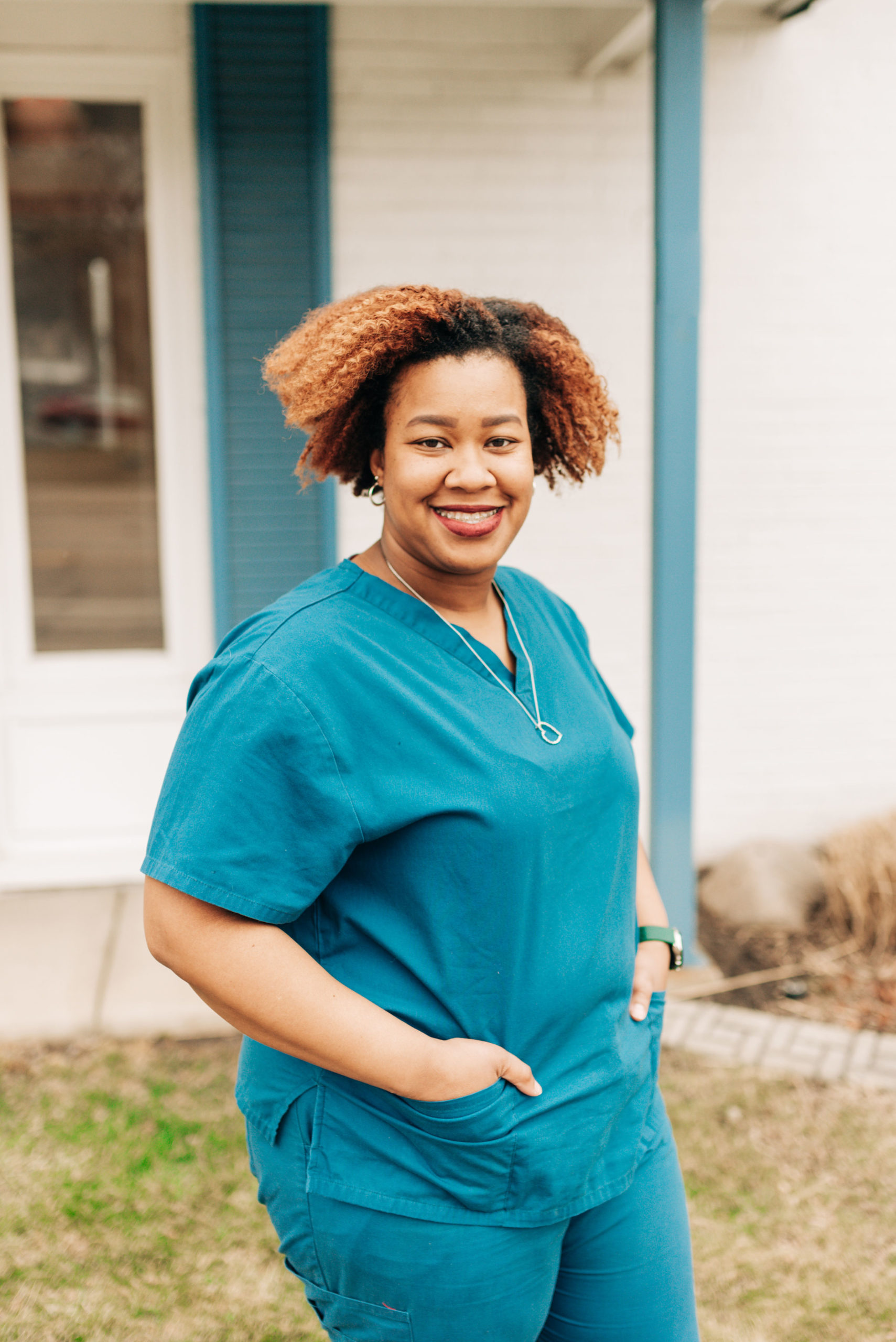 Dr. Lauren Walker
Veterinarian/Medical Director
Dr. Lauren Walker is a Michigan native, born and raised in Detroit. She told her family at the age of 5 that she wanted to be a veterinarian. This dream was fulfilled in 2009, when she completed her veterinary degree at Purdue University. Dr. Walker has practiced in the Metro Detroit area for nearly a decade. Her practice experience includes general medicine and surgery with particular focus on chronic disease management and dentistry. Dr. Walker is passionate about helping others take care of their canine and feline companions. Away from work, Dr. Walker enjoys crafting, gardening, singing in her church music ministry and spending time with her family. She has a cat named Miri and 2 dogs, Jase and Saphira.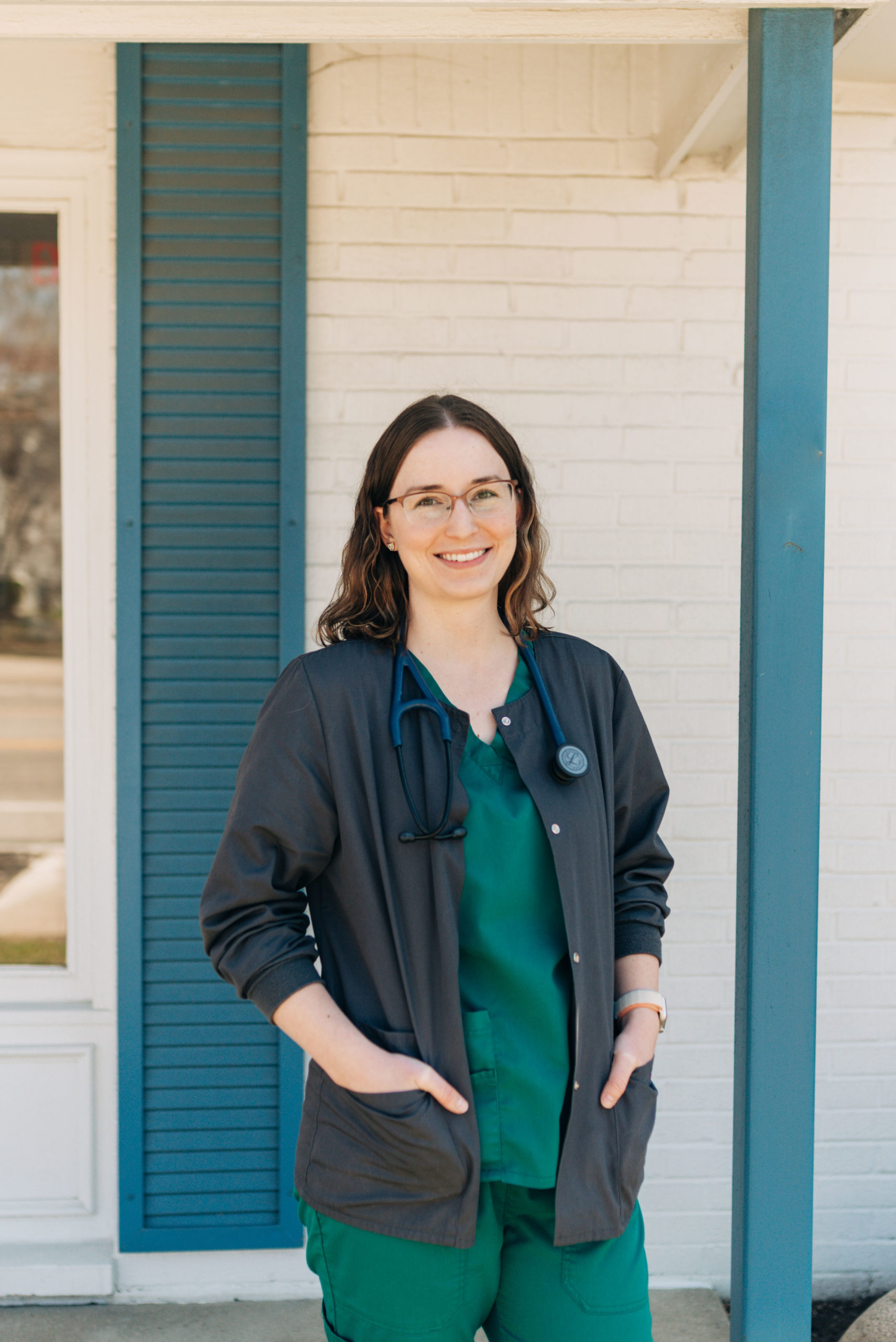 Dr. Avery Brown
Veterinarian
Dr. Avery Brown is a recent addition to the practice, joining early 2022. At the age of 8 years old she decided to become a veterinarian and worked hard to make that dream a reality. She graduated from Michigan State's College of Veterinary Medicine in 2017 and began practicing in small animal general medicine. She enjoys providing preventative care and helping families navigate medical decisions for their furry members. Outside of veterinary medicine, Dr. Brown enjoys crafting, reading, and playing sports. She has been blessed with two human children and one four legged child, a Catahoula mix named Murph.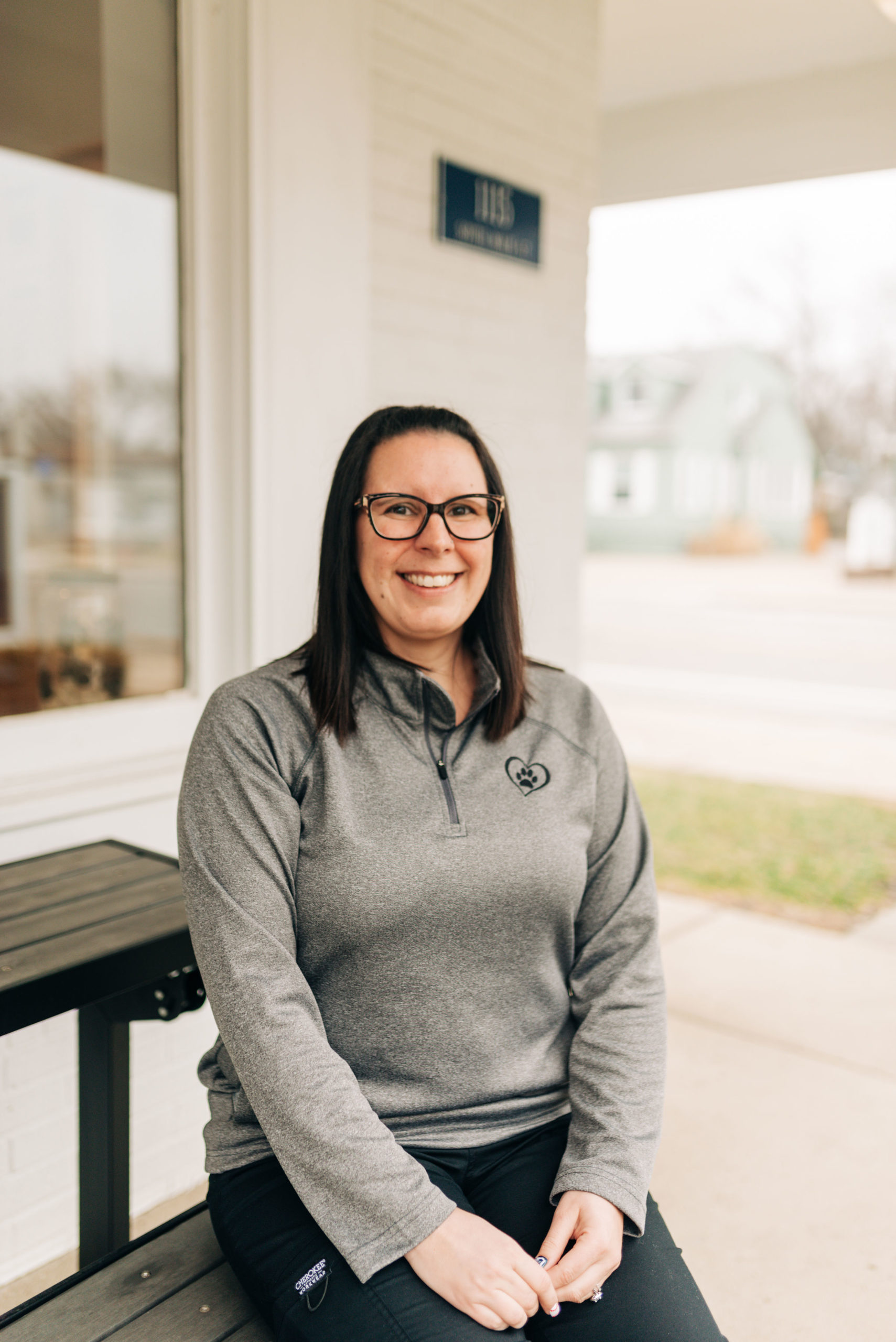 Emily Lynett
Office Manager
Emily has been with Colonial since July 2018. After years in retail customer service, she decided to follow her passion and dream of working with and helping animals. When not at work, she spends time with her husband and their 3 rescue dogs-Ava, Lucky, and Murphy. Emily loves to travel and explore new places and is also a HUGE Detroit Tigers fan.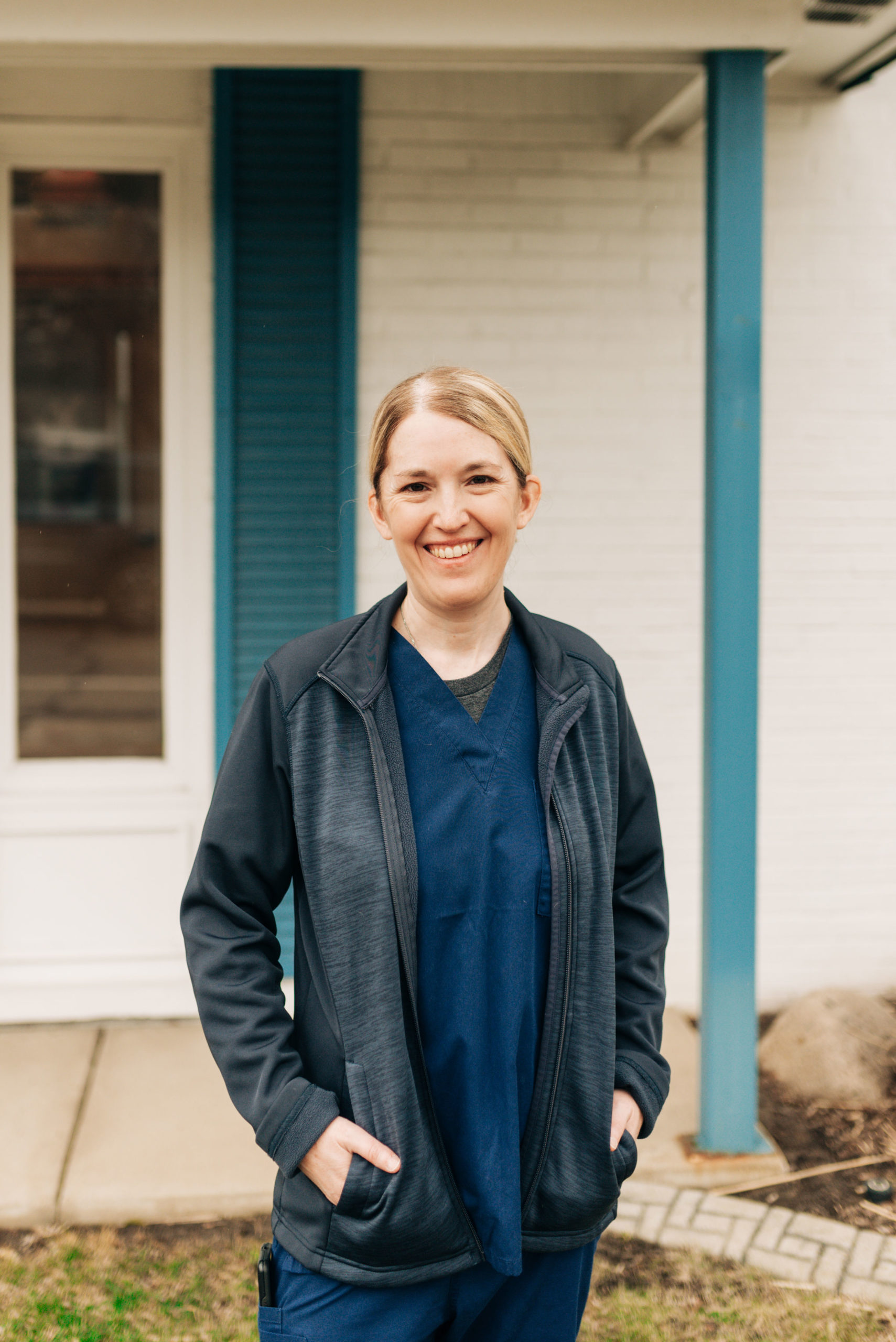 Kathryn Plamondon
Licensed Veterinary Technician

Kathryn "Kat" Plamondon is a L.V.T. that has been in the veterinary field for over 20 years. Her passion is helping animals and assisting in surgery. In her spare time she loves hanging out with her husband, daughter and family.
Ursula Ledbetter
Licensed Veterinary Technician

Ursula has been in the veterinary field since 2009. She graduated with an Associate's Degree in Veterinary Technology in 2013 from Wayne County Community College. Ursula is an avid Detroit sports fan and attends games regularly. She also enjoys outdoor activities such as camping and gardening and spending time with her husband and daughter. Her animal family consists of 2 cats, Ginger and Allie, and a turtle named Mikey.  Ursula got into veterinary medicine because she wanted to be a voice for those who don't have one. Being able to be there for the animals as well as their owners is something she takes great pride in. She could not see herself doing anything else and you can be assured she will always care for your animal companion as if they were her own.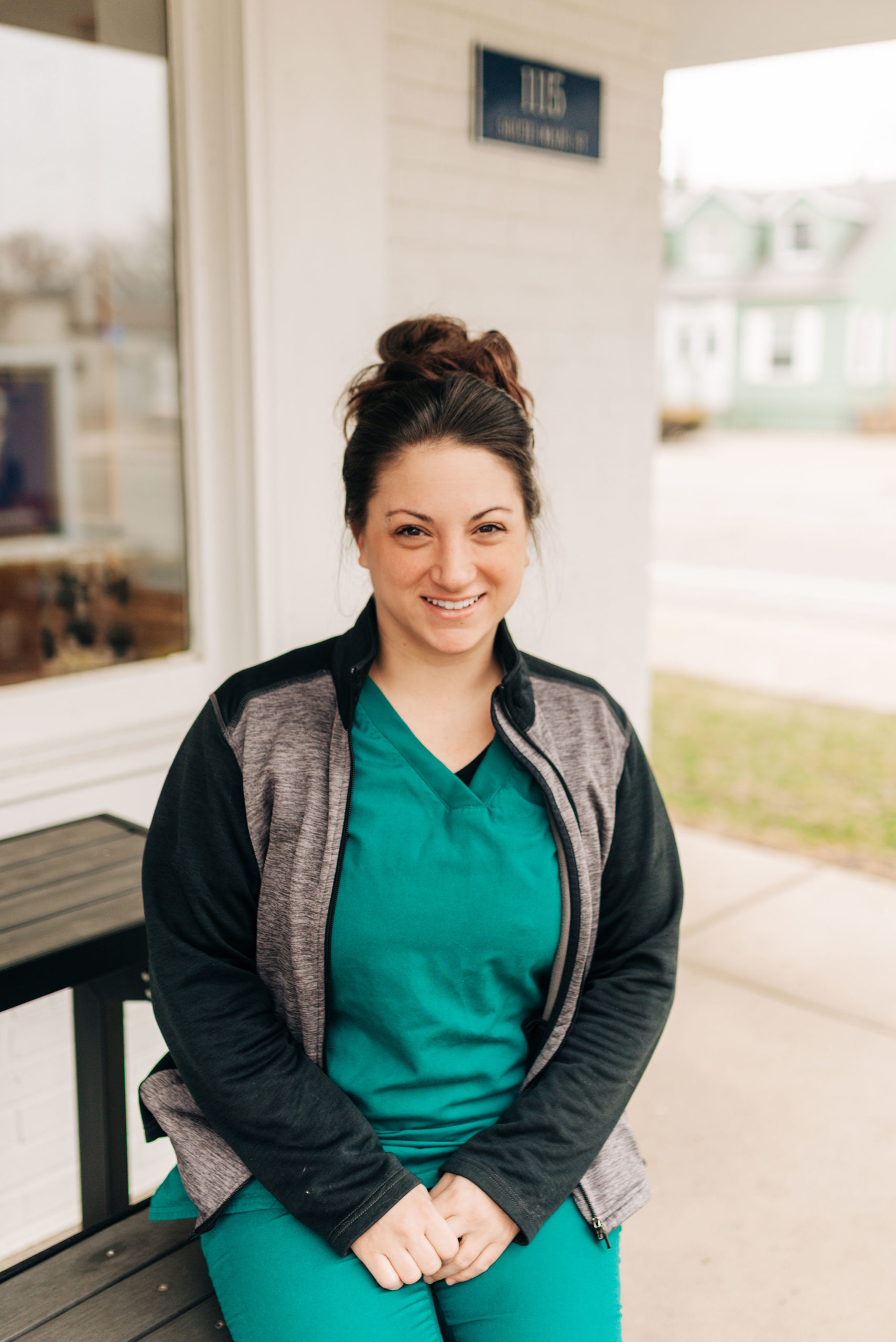 Stacey Simmermon
Licensed Veterinary Technician

Stacey graduated from Baker College of Clinton Township with an Applied Science Degree in Veterinary Technology in 2015. She has been a Licensed Veterinary Technician since 2016. Caring for her patients is something Stacey loves to do, and takes it very seriously. She treats each patient as if they were her own pet.  Stacey loves all animals, but has a special place in her heart for cats! She has two cats of her own that she loves very dearly, named Juju and Pearl. She also has a Pit Bull mix named Vinny. Stacey, as well as her husband, are family oriented people.  In her free time, Stacey loves to enjoy nature and takes a particular interest in kayaking and fishing – especially with her husband and their family.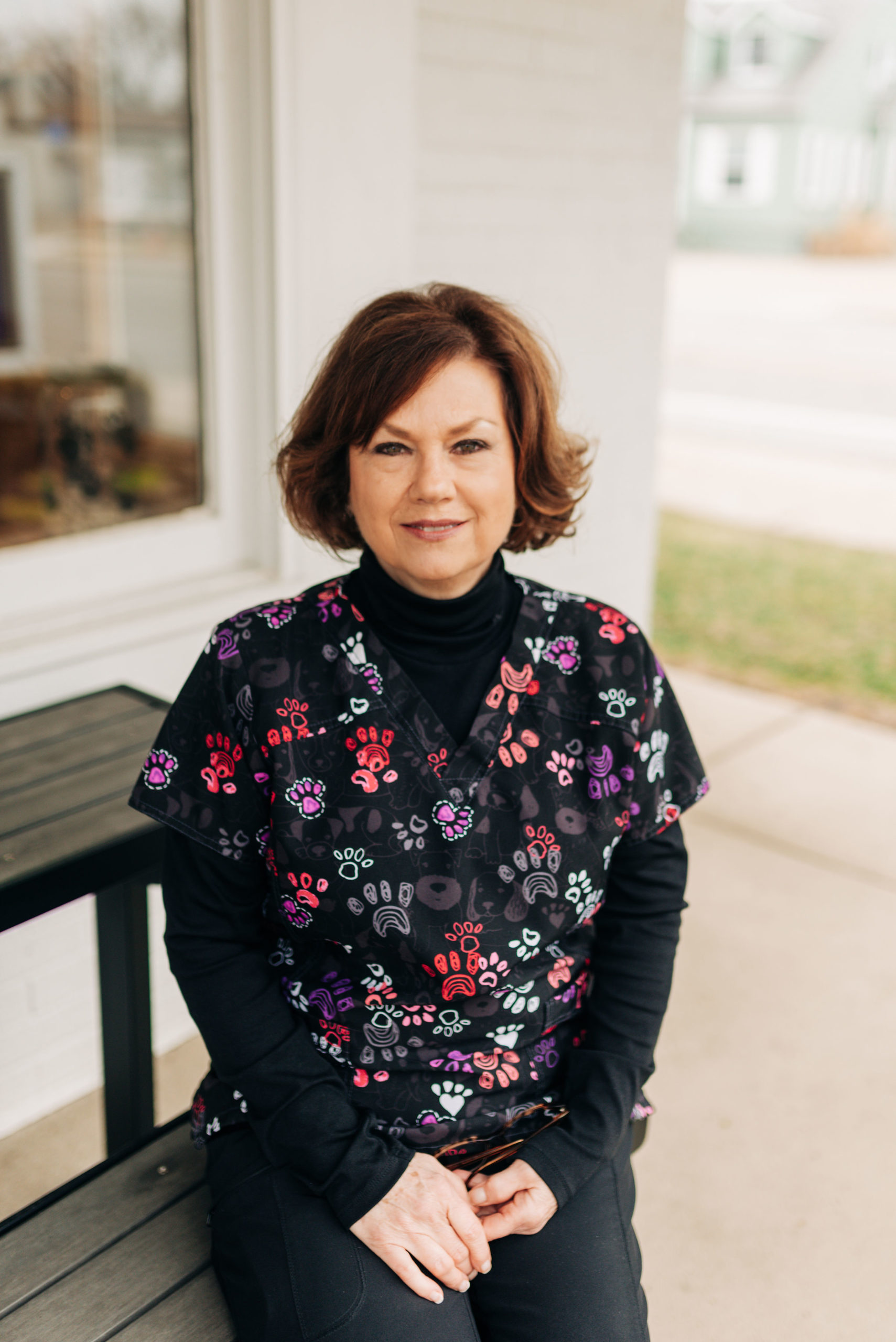 Laurie Gardner
Lead Customer Service Rep

Laurie has always owned and enjoy working with dogs throughout her life.  She loves working at Colonial Vet and interacting with pets and their owners.  She currently has a "spunky" English Shepherd named Fergus.  Her husband Dean has worked in the past with "Paws with a Cause" as a dog trainer and once had his own dog training business. Her hobbies include gardening, reading and traveling.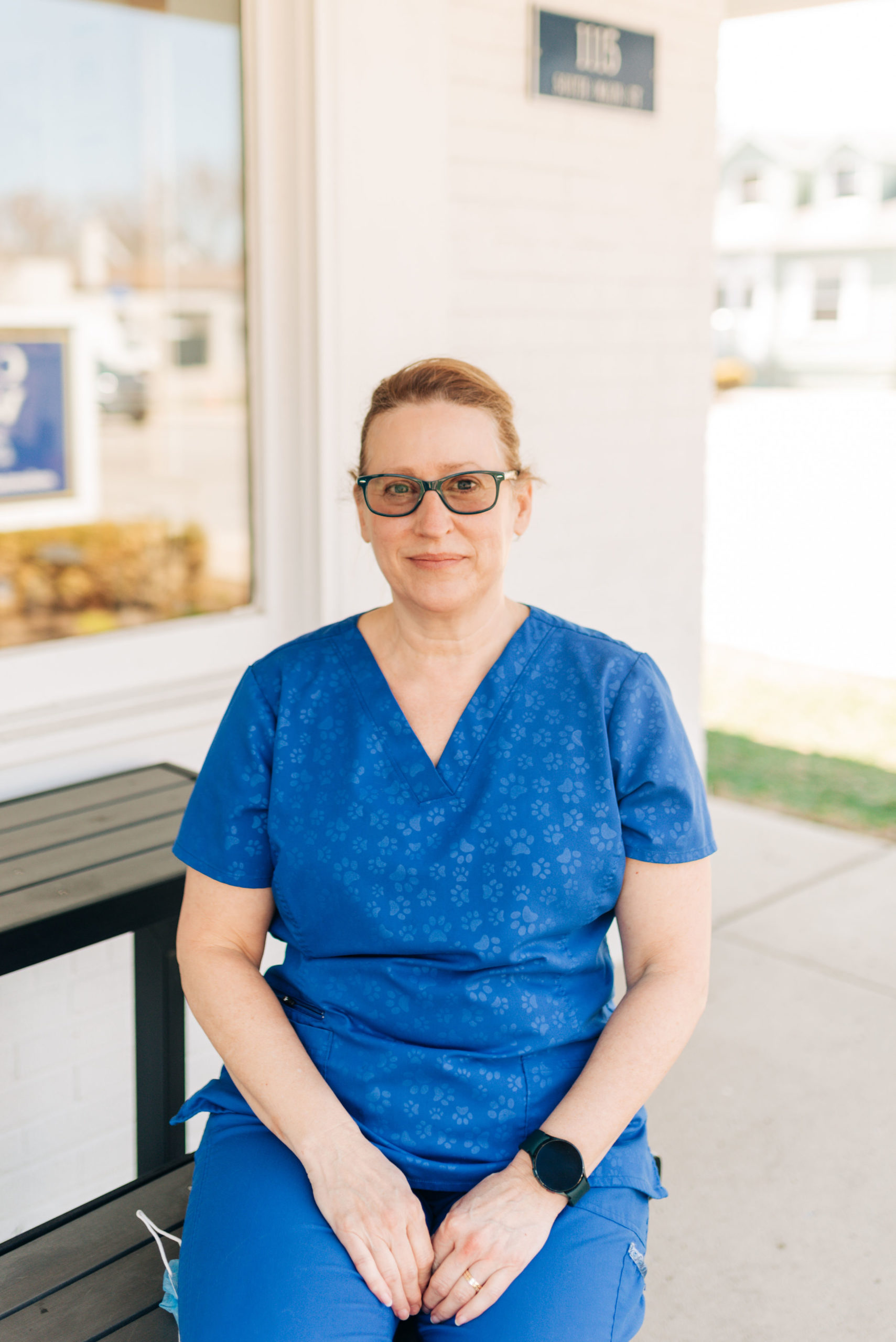 Carol Smith
Veterinary Assistant

Carol has lived with, loved, and been passionate about caring for animals her entire life. She has been working at Colonial Veterinary Clinic since 2009, where she sincerely enjoys working with our clients to help keep their pets healthy and happy. Her pet family includes her dog Buddy, her cat Mr. Pippins, and her horse Apache.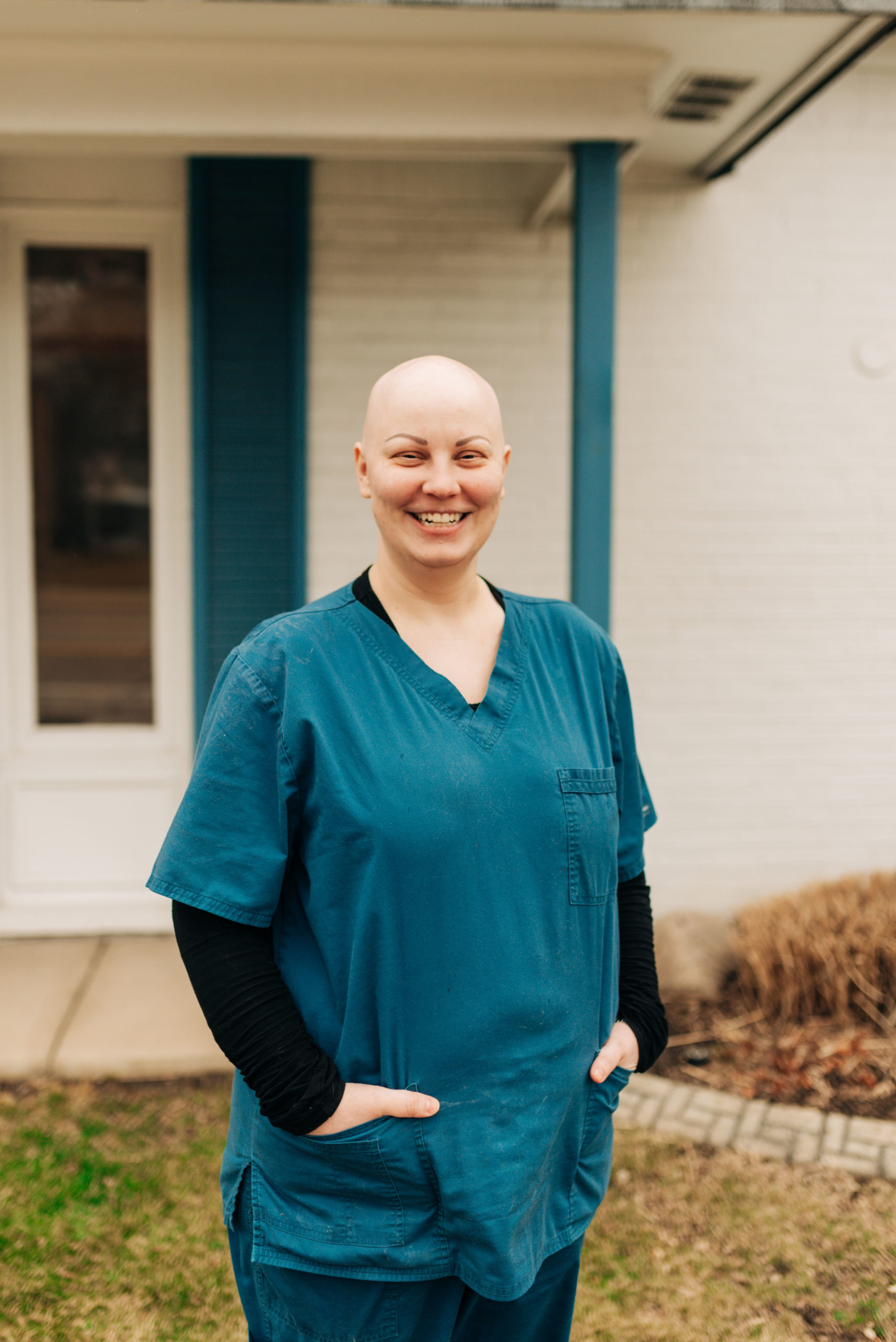 Kristen Hitz
Veterinary Assistant

For Kristen, being at Colonial is like being with family. She loves coming to work each day and helping the animals and getting to know their families. In her spare time, Kristen enjoys spending time with her family, and her Labrador Retriever, Sadie.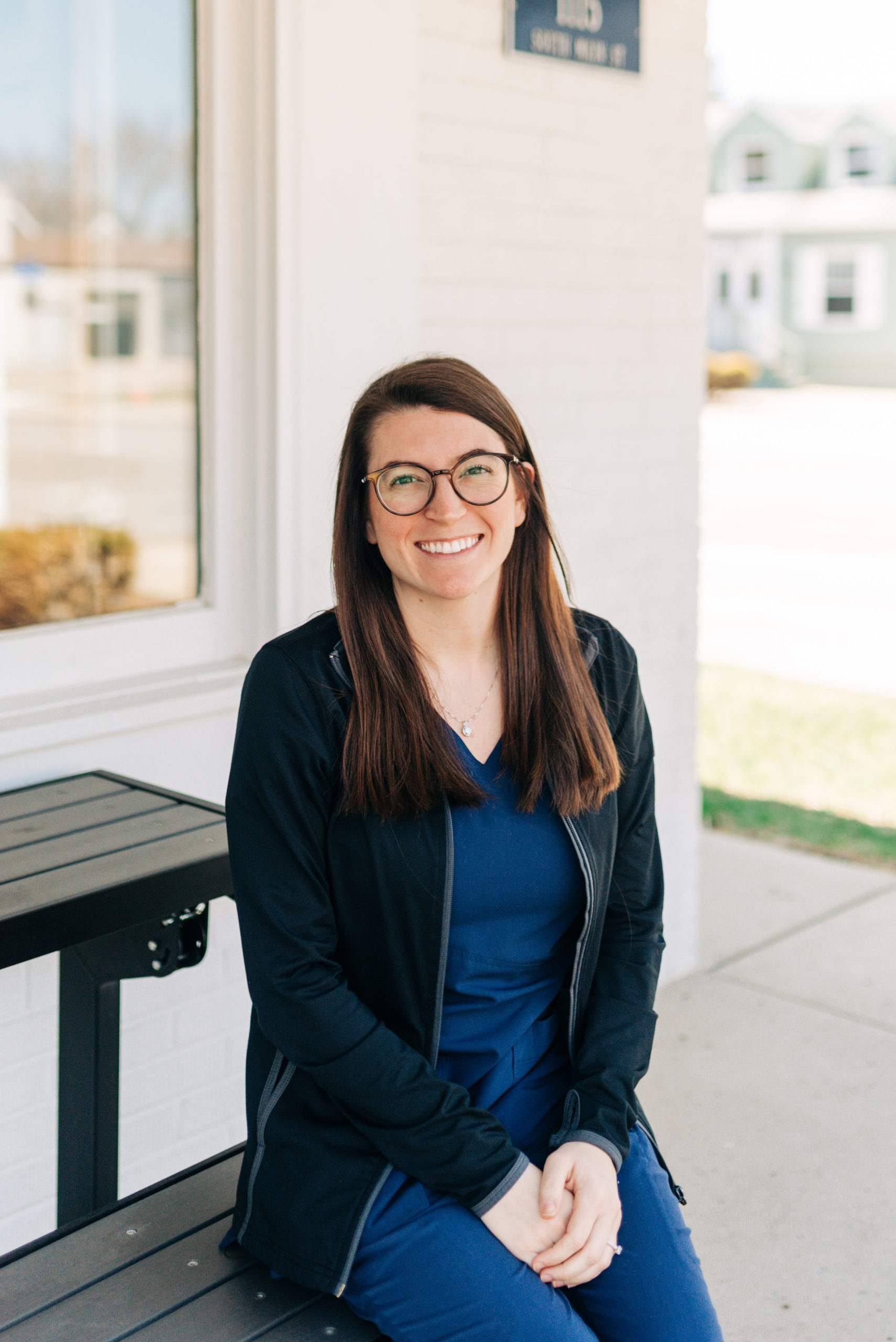 Kelly Wittbrodt
Veterinary Assistant

Kelly has been a veterinary assistant at the clinic since 2018.  She enjoys doing yoga, crocheting and cooking new dishes for her and her husband. She has one human child named Jackson and two animal children (cats), Cleo and Luna. Kelly loves interacting with the animals and clients. She especially loves working with cats and learning about their different behaviors and how to handle them.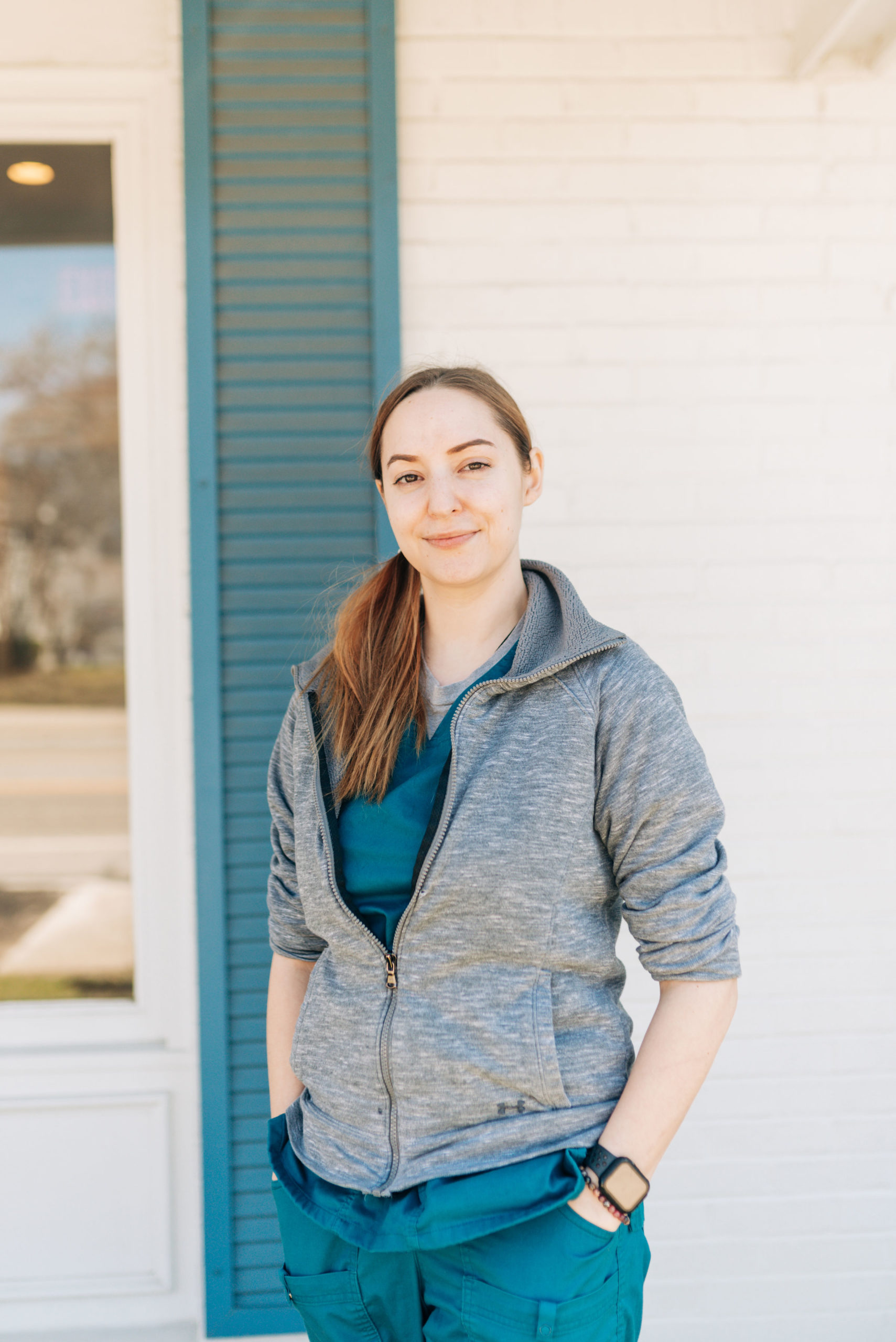 Khristanna Cuiffoletti
Veterinary Assistant

Khristanna loves working with animals and makes sure to keep a loving state of mind while they spend their short time with us at the clinic. She has been grooming dogs for roughly 13 years and she looks forward to learning new skills as a Veterinary Assistant. Her hobbies are simple. She loves to paint, draw, and do craftwork.
Teri Madigan
Veterinary Assistant

Much of Teri's education came from on the job learning as well as the semesters she took at Penn Foster for Veterinary Technician school. She loves working in the veterinary field because she has always had a love for animals and helping others.  It allows her to continue to help, and educate, for the wellbeing of our furry family members. In her free time, she enjoys knitting and crocheting and spending time with her husband and kids, as well as their dog and two cats.