About Our Veterinary Clinic…
Colonial Veterinary Clinic was started as a dog and cat hospital by Dr. Kermit Walter in 1973. Upon Dr. Walter's retirement In 2004, the practice was purchased by Dr. Robert Hott, a 1984 graduate of the University of Illinois. After a complete remodeling, we opened up "Colonial Veterinary Clinic 2.0". We eventually outgrew our little "house clinic" and purchased a commercial building at 1115 S. Main St., just down the street from our former facility. After another complete remodeling, we opened it in April, 2016.
Our office is located in Plymouth, but we serve clients from Northville, Livonia, Canton, Westland and the surrounding area.
If you have any questions about our clinic, stop by for a visit! A helpful staff member will be happy to give you a tour and tell you more.
 Our Staff…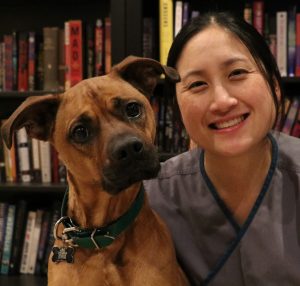 Dr. Eunice Low is a 2012 graduate of the College of Veterinary Medicine at Michigan State University.  Dr. Low loves working with all animals and is especially interested in surgery, ophthalmology, dentistry and animal behavior counseling.  One of her passions is volunteering in third world countries to help the people and animals in need. She regularly helps lead teams to work with children in Mexico with her church. She also loves spending time with her husband, two daughters, three dogs, two fish tanks, 2 rabbits, and a tortoise!
---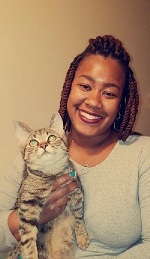 Dr. Lauren Walker is a Michigan native, born and raised in Detroit.  She told her family at the age of 5 that she wanted to be a veterinarian.  This dream was fulfilled in 2009, when she completed her veterinary degree at Purdue University.  Dr. Walker has practiced in the Metro Detroit area for nearly a decade.  Her practice experience includes general medicine and surgery with particular focus on chronic disease management and dentistry.  Dr. Walker is passionate about helping others take care of their canine and feline companions.  Away from work, Dr. Walker enjoys crafting, gardening, singing in her church music ministry and spending time with her family.  She has a cat named Miri and a troublemaker dog, Jase.
---
Hello my name is Carol, I have lived with, loved, and been passionate about caring for animals my entire life. I have been working at Colonial Veterinary Clinic since 2009, where I sincerely enjoy working with our clients " our Colonial Vet family " to help keep their pets healthy and happy.
My pet family includes one dog Buddy who is 5, my cat Mr. Pippins, and my horse Apache.
---
Laurie has 2 dogs,  Casey and Zorro. She and her husband Dean are certified dog trainers and their experience is invaluable at our clinic.
---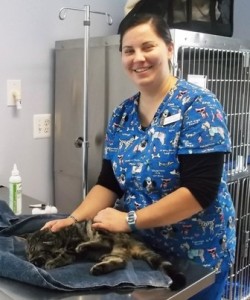 Kristen has one dog, Matti, a crazy Labrador Retriever.  She is a certified dog trainer as well and can help you with stubborn dog behavior issues
---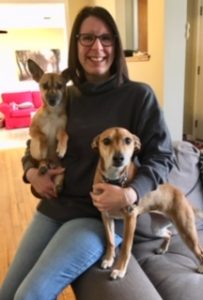 Emily joined Colonial Veterinary Clinic in July 2018. After 12 years in retail she decided to follow her passion and dream of helping animals. Emily has two rescue dogs of her own, Lucky and Ava.
---
Kelly joined the Colonial Vet family in August 2018. She has a certificate from Animal Behavioral College for being a Veterinary Assistant.  She has two cats, Cleo and Luna, who are the loves of her life.
---
Madison St
evens LVT – I graduated from Baker College of Clinton Township in June 2017 and got my Veterinary Technician license in July of 2017. I wanted to be in the Veterinary field since I was in 3rd grade and my dream has come true! I have a cat named Grooves that I rescued from my previous clinic, who has been a terror and a delight all wrapped in a fuzzy package.
---
Kat Plamondon is a licensed 2002 graduate of Wayne County Community College Veterinary Technician program. She's been in the field for over 20 years and her passion is helping animals and assisting in surgery with pain management. In her spare time she loves hanging out with her husband, daughter and family, and taking care of her cat she calls "Diva."