About Our Veterinary Clinic…
Colonial Veterinary Clinic was started as a dog and cat hospital by Dr. Kermit Walter in 1973. Upon Dr. Walter's retirment In 2004, the practice was purchased by Dr. Robert Hott. After a complete remodeling, we opened up "Colonial Veterinary Clinic 2.0". We eventually outgrew our little "house clinic" and purchased a commercial building at 1115 S. Main St., just down the street from our former facility, in July of 2015. After another complete remodeling, we opened it in April, 2016.   We now have lots more room as well as handicapped access.
Our office is located in Plymouth, but we serve clients from Northville, Livonia, Canton, Westland and the surrounding area.
Dr. Hott is a 1984 graduate of the University of Illinois. He is married to Karen, the love of his life for 40 years, who teaches high school chemistry and elementary science at Plymouth Christian Academy. They have three grown children and three grandchildren. Dr. Hott is an active volunteer for Christian Veterinary Mission and the Yankee Air Museum at Willow Run, Michigan.
If you have any questions about our clinic, stop by for a visit! A helpful staff member will be happy to give you a tour and tell you more.
 Our Staff…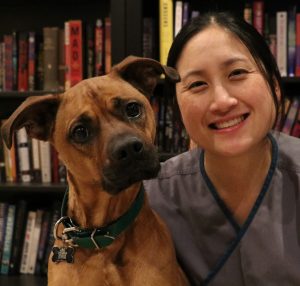 Dr. Eunice Low is a 2012 graduate of the College of Veterinary Medicine at Michigan State University.  Dr. Low loves working with all animals and is especially interested in surgery, ophthalmology, dentistry and animal behavior counseling.  One of her passions is volunteering in third world countries to help the people and animals in need. She regularly helps lead teams to work with children in Mexico with her church. She also loves spending time with her husband, two daughters, three dogs, numerous fish, and a tortoise!
---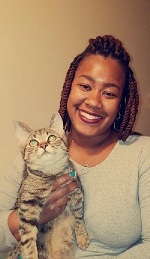 Dr. Lauren Walker is a Michigan native, born and raised in Detroit.  She told her family at the age of 5 that she wanted to be a veterinarian.  This dream was fulfilled in 2009, when she completed her veterinary degree at Purdue University.  Dr. Walker has practiced in the Metro Detroit area for nearly a decade.  Her practice experience includes general medicine and surgery with particular focus on chronic disease management and dentistry.  Dr. Walker is passionate about helping others take care of their canine and feline companions.  Away from work, Dr. Walker enjoys crafting, gardening, singing in her church music ministry and spending time with her family.  She has a cat named Miri and a troublemaker dog, Jase.
---
Joy has 3 cats and 1 dog. She finds her job not only rewarding but considers it to be a "dream come true"!
---

Carol has a soft heart for both people and animals. She has 3 dogs, a horse, a cockatiel, 2 turtles and a koi pond!
---
Laurie has 2 dogs,  Casey and Zorro. She and her husband Dean are certified dog trainers and their experience is invaluable at our clinic.
---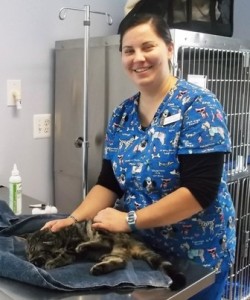 Kristen has one dog, Matti, a crazy Labrador Retriever.  She is a certified dog trainer as well and can help you with stubborn dog behavior issues
---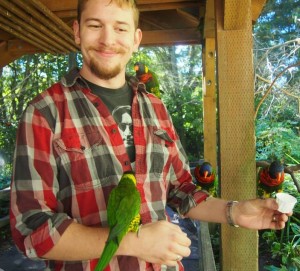 Matt has been a Veterinary Assistant at Colonial Vet since 2012. He loves all animals including cats, dogs and birds. He and his wife have one cat named Luna.
---